Welcome to the
City of Dyer, Arkansas
A Place to Call Home!
One of the key aspects that sets the City of Dyer apart is its strong adherence to small town values. In a world where communities are often characterized by anonymity and disconnection, Dyer takes pride in fostering a tight-knit community where people genuinely care for and support one another. This sense of community creates a warm and welcoming environment, where neighbors become friends and residents forge lasting relationships.
Guided growth is another integral part of Dyer's identity. While progress and development are essential, Dyer ensures that growth occurs in a thoughtful and strategic manner, respecting the town's unique character and preserving its charm. By embracing sustainable practices and responsible planning, the City of Dyer maintains a balance between progress and preservation, creating a harmonious blend of modernity and tradition.
Preserving historical, cultural, and natural heritage is of paramount importance to the residents of Dyer. The city takes great pride in its rich history, hometown feel, and surrounding natural landscapes. Efforts are consistently made to protect and celebrate the city's historical landmarks, ensuring that future generations can appreciate and learn from the past. Additionally, Dyer actively promotes its cultural heritage through events, festivals, and initiatives that showcase the vibrant traditions and talents of its residents.
These shared values and core principles form the foundation of Dyer's identity and make it an ideal place to call home. The community's strong sense of togetherness, guided growth, and commitment to preserving its historical, cultural, and natural heritage create an unparalleled quality of life. Whether you seek a close-knit community, opportunities for personal and professional growth, or a place that values its past while embracing the future, the City of Dyer offers it all. Come and experience the charm and warmth that make Dyer a truly wonderful place to live, work, and thrive.
---
City of Dyer DOES have a permitting process:
Please see definitions below.
Owner/Occupier – A person who owns structure and also occupies that structure
Landlord- A person who owns structure but does not occupy structure
Tennant/ renter- person who does NOT own structure but lives there
Minor Repair- Consist of fixing and clearing of stoppages in soil, waste, and supply lines; and restore defective valves, faucets and similar appliances to an efficient operating condition by any method other than connecting or disconnecting water source of existing water/sewer or natural gas system provide such repairs do not involve or require the replacement of new valves, pipes or fixtures. Such work shall be considered new work and shall require a plumbing licensed and inspections other than the reinstallation of existing water closets.
HVAC/ ELECTRICAL/PLUMBING/BUILDING / DRIVE WAY PERMITS are required for everyone. However, if you are an Owner/Occupier you can do your own repairs without a licensed professional but you still have to be permitted.
If you are a Landlord/Tennant/ Renter you have to permit and you MUST have a licensed professional to complete your work.
Ordinances are now available for download and viewing. To access the Ordinances click here
---
Any citizen of Dyer may have an item placed on the agenda by contacting the city Recorder/Treasurer/City Hall no later than 12 p.m. noon on the Tuesday preceding each regular city council meeting.
All items for discussion or action at the regular city council meeting shall be included in a final draft of the agenda provided by the Recorder/Treasurer/Administrative Assistant to the Alderman, Mayor and the City Attorney no later than 5:00 p.m. on the Thursday immediately preceding the regular council meeting.
Council Meetings are the 4th Tuesday of every month @ 6:30 p.m.
Meetings located at Dyer City Hall 305 North Washington unless otherwise specified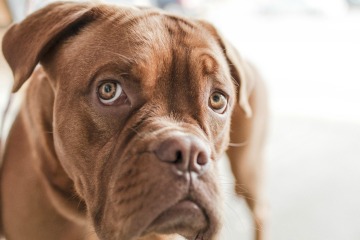 Support Local Animal Shelter
Looking for a furry friend to become a part of your family? Consider adopting a dog or cat from your local animal shelter. An adopted pet will provide unconditional love and companionship to all.
Featured News
Gary Sinise Foundation Grant
7/5/2023